ADULT DANCE CLASSES
BECOME THE DANCER YOU HAVE ALWAYS DREAMED!
Whether you are a beginner or experienced dancer – we are welcoming you to pursue your dance dreams together with us!
At the Capital Dance Center you have a great opportunity to have your dance instructor as your professional dance partner. We offer to our students a unique opportunity to learn dancing though the Pro-Am method of teaching.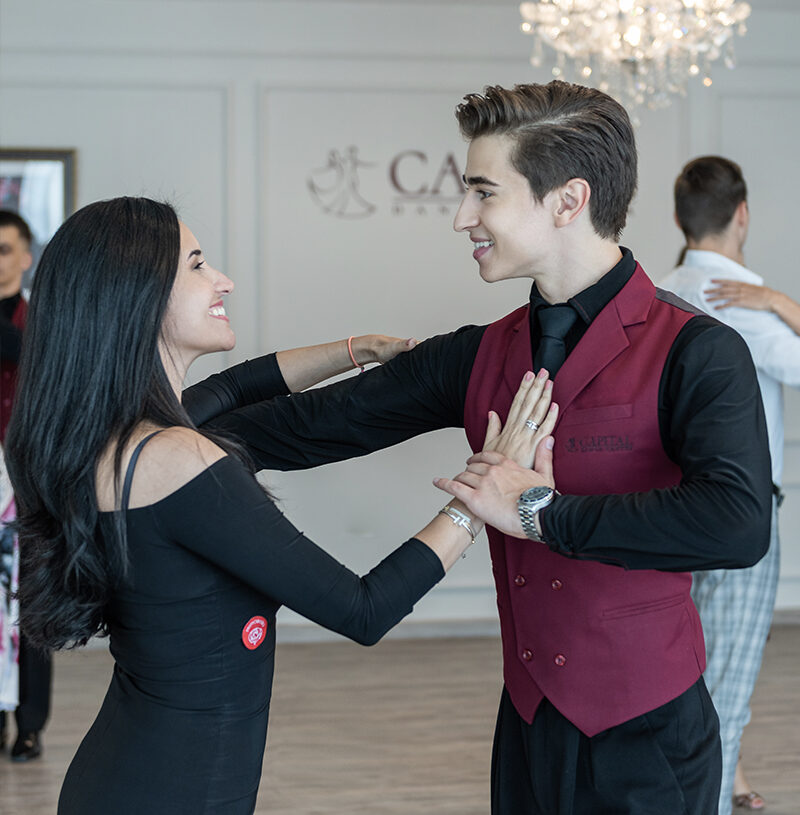 PRO AM EXPERIENCE
Pro-Am is a dance partnership between Professional Dancer (dance instructor) and Amateur (student) who is willing to discover fascinating world of ballroom dancing.
Your dance instructor/partner will guide you through all the steps on the way to your dance goal. Such an approach has plenty of advantages and it is also so much fun!
Having a professional as your partner helps maintain your discipline and also control your nerves. You will always feel safe on the dance floor since our professional dance instructors have a solid experience on international dance arena.
No need to look for partner
New lifestyle
Health benefits
International community
SOCIAL DANCING
Ballroom dancing is an extremely fun hobby for those who is willing to keep fit and enjoy social aspect of dancing. Our Private and Group Classes together with exciting Practice sessions will prepare you for any dance floor around the globe!
COMPETITIVE DANCING
Experience the fascinating world of dance events in our ballroom and around the world. Capital Dance Center is your ticket to be a part of local and worldwide festivals and competitions where you will have a chance to perform and compete with other dance lovers as yourself.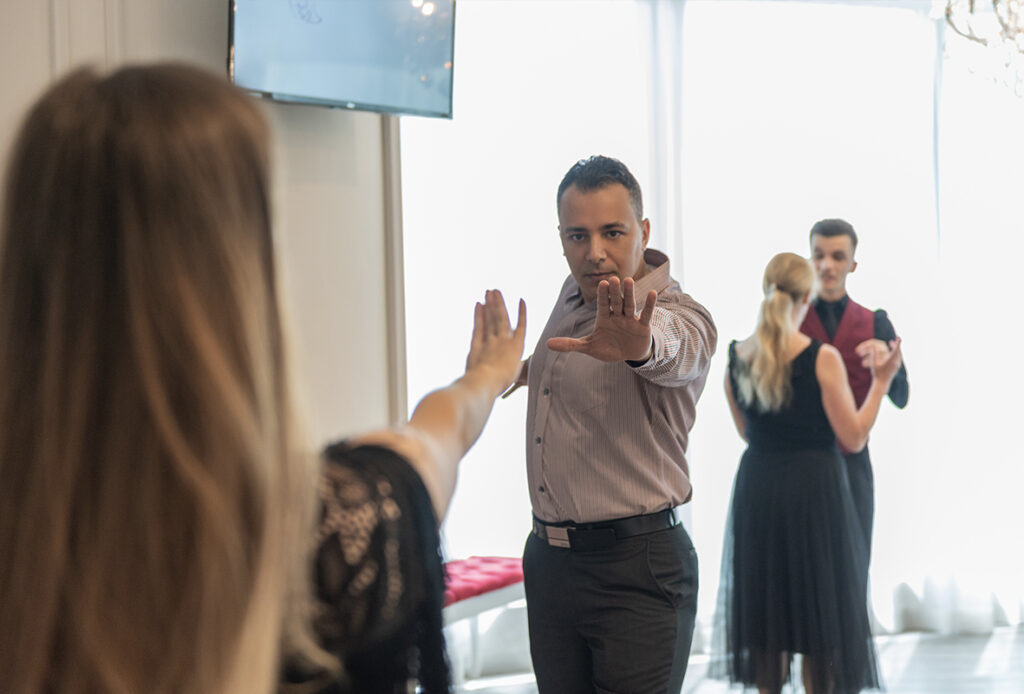 DANCE EVENTS
We offer a wide range of exciting dance events which are great opportunity for you to showcase your achievements and shine on the dance floor.
It is undoubtedly the best way to overcome shyness, gain confidence and meet new friends.
Join us at our Theme Parties, Showcases, Nights Out, Dance Trips and Competitions to experience a marvellous atmosphere of the world of dance.
TESTIMONIALS
Here are our students sharing their experience at Capital Dance Center! It is always exciting and a lot of fun here at our ballroom!